Anthony Bourdain's Parts Unknown: The Best Episodes, Ranked
Anthony Bourdain became a food personality after the book Kitchen Confidential, where he explained what really happened inside a kitchen, which made him a celebrity. Back then, there wasn't all that knowledge (or even interest) in chefs and foodie culture, and he helped change that. Now we know so much about them, there are movies parodying the whole world. Bourdain always had impostor syndrome when people called him a chef, but what was undisputed was his curiosity and empathy in Anthony Bourdain: Parts Unknown, which made us discover a lot of great foods, the people that cooked them, and places, showing us how the world is an incredibly enormous place; one where if you make an effort to understand each other, there are amazing rewards. He might have died tragically and too soon, but we'll always have his shows to remember him. Here are the best episodes of Anthony Bourdain: Parts Unknown, ranked: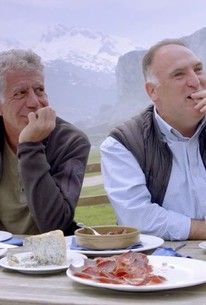 Asturias (S12 E2)
Parts Unknown – AsturiasCNN
Chef Jose Andres brings Bourdain to his home, the region of Asturias in Spain, and shows him all the gastronomical treasures found there: from fabada (pork and beans stew) in a remote village after a long hike, to one of the first salmons of the season. It's an episode where you see two real friends having an adventure together, as Andres can't stop laughing and having great joy at showing his friend everything his home has to offer. Although it's a delicious episode, it's also a bittersweet one, as every episode of the last season didn't have Bourdain's voice-over, as he had sadly died before the editing of the season. That emptiness tried to be captured by some editing techniques, but the sadness of what we know happened, still appears in moments like when Andres is almost brought to tears, telling us how proud he is of calling Bourdain a friend.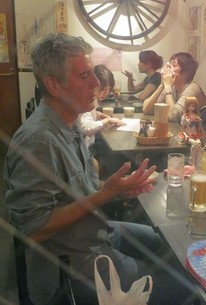 Tokyo (S2 E7)
Parts Unknown – TokyoCNN
Bourdain loved food, but also loved seeing what was behind the tourist ideas people have in a place. That's why this episode shows a darker side of Tokyo. Yes, there's delicious sushi to be eaten, but also dark alleys, night drunks, crazy robot dances, and waiters dressed as cats. This episode is one of those where we mostly just hang out with Bourdain, see what he sees, laugh at his jokes, and dream of traveling to those strange and unique places that the Tokyo night, full of neon and possibilities, can offer.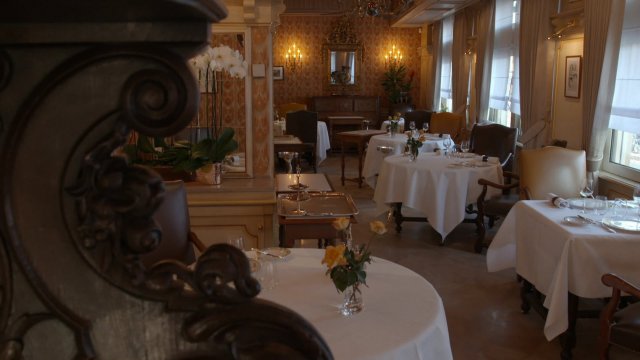 Lyon (S3 E3)
Parts Unknown – LyonCNN
Lyon has created many excellent chefs, and it's one of the original places of the nouvelle cuisine. This episode shows Bourdain's pure glee as he's eating some of the best delicacies, while sitting with one of the best chefs and world's culinary ideologues: Paul Bocuse. This episode tries to explain the whole history of Lyon and its genius chefs, while also letting us see how amazed Bourdain is with everything he's eating (he even calls it "the meal of my life"). Funnily enough, some of these kinds of chefs appear in Bourdain's book and became the inspiration for Burnt. Although this dinner is the epicenter of the episode, we also spend some time with chef (and friend of Bourdain) Daniel Boulud, as we see them having some local, less expensive, extraordinary meals, together in the second city of France.

Iran (S4 E6)
Parts Unknown – IranCNN
Bourdain and his team had tried to go to Iran for years. He even described it as a "blank spot on nearly every traveler's resume". When they finally go there, they discover a country that isn't black and white, but full of greys. Bourdain has some experiences with Iranian families full of kindness, as they tell him they only want to be seen as human and not evil, but he also talks with two journalists that are arrested by the police not long after. We're left with some reality. Iran is a complicated place, full of good and bad people, like any other country in the world, and that contrast is what Bourdain is trying to capture. There's optimistic energy in most of what's filmed, but also a defeated tone in his narration of the episode.
Chef Tom Colicchio told GQ about Bourdain: "Anthony took food TV and turned it into something serious. It was about bringing people together around food and trying to get Americans to see someone living in a Middle Eastern country, [that] they weren't terrorists. They were people who live there and had very similar issues to issues we have here, and he was able to do that through food."
Hanoi (S8 E1)
Parts Unknown – HanoiCNN
If you only know one episode of this show, it's probably this one: the one where Bourdain has bun cha (grilled pork in noodle soup) with President Barack Obama in Hanoi. Their conversation is interesting, as we see Bourdain asking questions as he would always do, and having a real interaction where they talk about food, travel, having daughters, and much more. Although this meal is the center of the episode, there's so much more to it. Bourdain loves this country: "Vietnam. It grabs you and doesn't let you go. Once you love it, you love it forever", he says in the voice-over, and you can see it in how giddy and smiley he's throughout the whole episode. He rides a scooter, eats some snails in the Old Quarter, and tries a just-caught, squid aboard a steamer ship.
Copenhague (S2 E4)
Parts Unknown – CopenhagueCNN
In this episode, Bourdain shows us Noma (one of the best restaurants in the world for more than a decade) and the work of its chef, René Redzepi. We get to see the inside works of the restaurant: from the menu, to the fermentation process for some of those products, we see and understand how this chef has revolutionized cooking and has created a unique place and experience. They also forage for grass and have a simpler meal that also follows Noma's ideas. Bourdain even sits on the restaurant's weekly feedback night, where he sees how the team keeps improving and finding new and interesting ways to cook the imaginative, unique dishes they serve at the restaurant.
Charleston, SC (S6 E8)
Parts Unknown – CharlestonCNN
On his first visit to Charleston, the locals felt Bourdain hadn't given them justice, so he came back and tried to see the real Charleston with the help of local restaurant owner Sean Brock. The episode shows the diversity of food in the area that many shows would highlight later. From Waffle House (in an incredible sequence) to incredible southern dishes from a more artisanal restaurant, to learning about the Gullah cuisine (West African-based food brought by slaves). We get a full 360-degree vision of all the food in this delicious city, trying to do it justice. It also has a fun conversation with the one and only Bill Murray, who lives in Charleston and loves it the way it is.
Congo (S1 E7)
Parts Unknown – CongoCNN
Bourdain was a big fan of Joseph Conrad's Heart of Darkness and wanted to visit Congo for a while. In this episode, he finally gets his wish. The show teaches us a lot about the country's political situation, but also shows us the real locals and their day-to-day lives. It's one of those episodes where Bourdain and his team have an incredible, tiring experience, and the episode gets better because of it, while having small homages to the book that brought them here. It also has funny moments, like when Bourdain is trying to cook in a boat, with a knife that doesn't cut, in a pan with almost no gas, while the lights keep shutting off, and he's surrounded by bugs. Bourdain wrote in the field notes for the episode: "We were, during our shoot, extremely fortunate. Relative to most, we had a luxuriously unmolested, violence-free time. We were extorted, detained, and threatened daily. But such is life in the Congo"-
The executive producer of the show, Sandra Zweig, told Eater: "There are locations, like the Congo, that he wanted to go to that were very difficult to do with Travel Channel because they didn't really have any support system for that. CNN has been everywhere in the world, and they don't flinch at that sort of risky location. So it really just allowed us to think about bigger issues and to do shows that didn't center around food. That's really what Tony wanted to do." And Bourdain and Parts Unknown did it greatly, as it showed us some parts of the world, cultures, people, and, yes, also food, in this incredible show, led by the one and only Anthony Bourdain.