3 Anthony Bourdain Books That Prove The Chef Was A Gifted Storyteller, Too
With Anthony Bourdain's death, the literary world has also lost one of its greatest storytellers. The 61-year-old chef was the author of many books, including works of fiction, travelogues, and graphic novels. If you've never read his work before, or if you want to revisit it in the wake of his death, I have selected three Anthony Bourdain books you need to read to understand why his fans loved him so much.
News broke on Friday morning that Anthony Bourdain had died by suicide. The renowned chef was filming for his CNN series Parts Unknown, and was reportedly found unresponsive by friend and fellow chef Eric Ripert. In addition to Parts Unknown, Bourdain was also recently working on a comics series, Hungry Ghosts, about food-related ghost stories from around the world. Regarding his passing, CNN released a statement, saying: "It is with extraordinary sadness we can confirm the death of our friend and colleague, Anthony Bourdain. His love of great adventure, new friends, fine food and drink and the remarkable stories of the world made him a unique storyteller. His talents never ceased to amaze us and we will miss him very much. Our thoughts and prayers are with his daughter and family at this incredibly difficult time."
As those who knew him mourn and memorialize Bourdain, fans can revisit the food star's legacy through his writing. Below, I've included three Anthony Bourdain books you need to read:
If you or someone you know are experiencing suicidal thoughts, call 911, or call the National Suicide Prevention Hotline at 1-800-273-8255, or text the word HOME to the Crisis Text Line at 741741.
'Kitchen Confidential: Adventures in the Culinary Underbelly'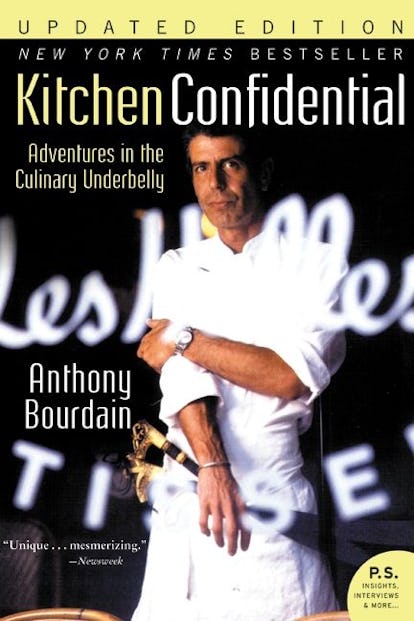 The book that launched Bourdain's career in 2000, Kitchen Confidential exposed the inner workings of commercial kitchens and taught us all to order our steaks anything but well done.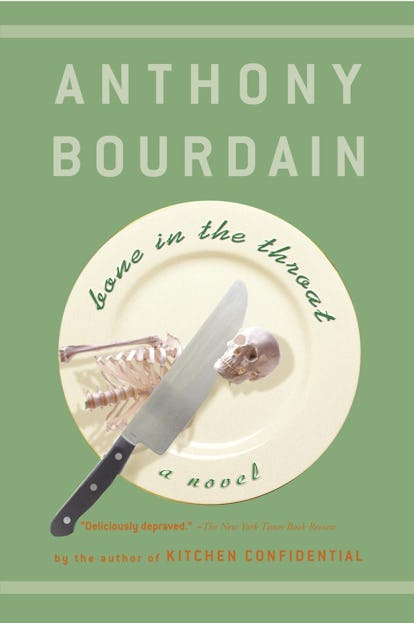 First published in 1995, Bone in the Throat is Bourdain's debut novel. The story centers on Tommy, a young hotshot who takes a job as sous chef in his uncle's restaurant, only to find out that the family business involves chopping up dead mobsters with a chef's knife.
'Medium Raw: A Bloody Valentine to the World of Food and the People Who Cook'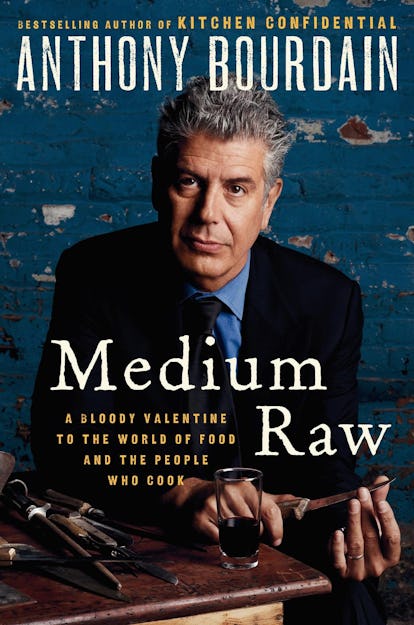 Bourdain's 2010 book tracked the changes in the food industry that occurred in the decade following Kitchen Confidential's publication, including the rise of a new generation of celebrity chefs.